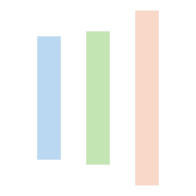 !Help us improve this page
Take a 2-minute survey and tell us what you think about this page.
Where the numbers come from
Case information data sources
Every day, all of Ontario's Public Health Units report COVID-19covid 19 case data for their areas to Ontario's integrated Public Health Information System (iPHIS), Case and Contact Management system (CCM) or into their own reporting tool, which is then fed into iPHIS as well.
With the exception of hospitalization numbers, the COVID-19covid 19 case data on this page is taken from:
iPHIS, as of 3:00 p.m. the previous day
Public Health Units' own reporting tools, as of 2:00 p.m. the previous day:

Toronto Public Health Coronavirus Rapid Entry System (CORES)
Ottawa Public Health

covid 19

Ottawa Database (COD)
Middlesex-London

covid 19

Case and Contact Management tool (CCMtool)

Public Health Case and Contact Management Solution (CCM) for all other PHUs as of 1:00 p.m. the previous day
If there is a discrepancy between numbers reported here and those reported publicly by a Public Health Unit, it is because the Public Health Unit hasn't yet updated their numbers in iPHIS. In that case, consider the number reported by the Public Health Unit to be the most up to date.
Outbreak setting reporting sources
We create the outbreak graphs and charts from information that facilities report to their local Public Health Unit (which enters it into a reporting tool).
"Outbreak" is defined differently depending on the facility and when the outbreak was reported. The number of outbreaks, and cases per outbreak, may change over time as Public Health Units gather information through their outbreak investigations.
If outbreak data reported here does not match data that other sources have reported to the data catalogue (for example long-term care outbreaks) it is because of different data-collection processes and definitions.
Hospitals report their own data
Hospitals report their own numbers to the Ministry of Health, and are usually current as of midnight two days ago.
ICU data is always reported as of 11:59 pm the previous day. This is so patients are not double-counted if they move from one level of care to another within 24 hours.
Testing data reporting sources
Provincial Level: COVID-19 Diagnostic Network Operations Centre (PDNOC)
We have built a health-facility network to help manage testing sample collection, transportation, analysis and reporting. This network submits COVID-19 lab test information to the COVID-19 Diagnostic Network Operations Centre each day. The most recent data we report on this page reflects provincial testing information from the previous day.
Health Unit Level: Ontario Laboratories Information System (OLIS)
Ontario Laboratories Information System contains detailed testing information and results from laboratories across Ontario. We report Ontario Laboratories Information System using 7-day averages which help to smooth out day-to-day variation caused by weekend reporting lags and other factors.
The most recent 7 days of Ontario Laboratories Information System data is not shown to give labs time to submit recent results and reduce underreporting. Some underreporting will still happen due to:
labs not properly reporting to the system
missing health card information
people who do not consent to having their information shared
Why our numbers and Public Health Units' numbers often don't match
Reporting metric
We report COVID-19 cases and their status (active, resolved or death) according to the date those cases or status changes happened. That means case numbers for days in the past are continuously being updated as more information is received.
Some organizations use a different approach where case information is reported by the day it is received instead of the day it happened.
Each approach has its own advantages and disadvantages for public reporting. It's important to be aware of these differences when comparing data between sources.
Time lag
Another potential reason for reporting differences is the time lag for data entry into the Public Health Case and Contact Management Solution. Some Public Health Units update their own website information immediately, while the Ministry of Health receives the data once a day in the evening. This time lag is usually no more than one day, but means that Public Health Unit data is often the most up-to-date.
Spikes, negative numbers and other data anomalies
Public Health Units continually clean up COVID-19 data, correcting for missing or overcounted cases and deaths. These corrections can result in data spikes, negative numbers and current totals being different from previously reported case and death counts.
October 3 - 4: Deaths that happened in the spring or summer but were not entered at that time were recorded on October 3 and 4 as part of a data clean up.