Due to technical difficulties, cases by age data is currently not available
Graphs and tables showing our progress on getting the COVID-19 vaccine to Ontarians.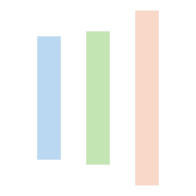 Help us improve this page
Where the numbers come from
Case information data sources
The Public Health Case and Contact Management Solution (CCM) is Ontario's primary disease reporting system. All of Ontario's Public Health Units report COVID-19covid 19 case and outbreak data to CCM each day.
All COVID-19covid 19 case and outbreak data on this page is taken from CCM as of 1:00 p.m. the day before the "Last updated" date at the top of this page.
If there is a discrepancy between numbers reported here and those reported publicly by a Public Health Unit, it is likely because the Public Health Unit hasn't yet updated their numbers in CCM. In that case, consider the number reported by the Public Health Unit to be the most up to date.
Why our numbers and Public Health Unit's numbers often don't match
Reporting metric
We report COVID-19covid 19 cases and their status (active, resolved or death) according to the date those cases or status changes happened. That means case numbers for days in the past are continuously being updated as more information is received.
Some organizations use a different approach where case information is reported by the day it is received instead of the day it happened.
Each approach has its own advantages and disadvantages for public reporting. It's important to be aware of these differences when comparing data between sources.
Time lag
Another potential reason for reporting differences is the time lag for data entry into the Public Health Case and Contact Management Solution. Some Public Health Units update their own website information immediately, while the Ministry of Health receives the data once a day in the evening. This time lag is usually no more than one day, but means that Public Health Unit data is often the most up-to-date.
Spikes, negative numbers and other data anomalies
Public Health Units continually clean up COVID-19covid 19 data, correcting for missing or overcounted cases and deaths. These corrections can result in data spikes, negative numbers and current totals being different from previously reported case and death counts.
October 3 - 4: Deaths that happened in the spring or summer, but were not entered at that time, were recorded on October 3 and 4 as part of a data clean up.
Vaccination status data
Cases
The cases by vaccination status may not match the daily COVID-19covid 19 case count because records with a missing or invalid health card number cannot be linked.