Graphs and tables of COVID-19 data by vaccination status, spread, and age.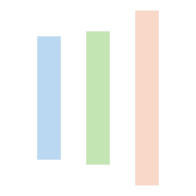 Help us improve this page
Where the numbers come from
Case information data sources
The Public Health Case and Contact Management Solution (CCM) is Ontario's primary disease reporting system. All of Ontario's Public Health Units report COVID-19covid 19 case and outbreak data to CCM each day.
All COVID-19covid 19 case and outbreak data on this page is taken from CCM as of 1:00 p.m. the day before the "Last updated" date at the top of this page.
If there is a discrepancy between numbers reported here and those reported publicly by a Public Health Unit, it is likely because the Public Health Unit hasn't yet updated their numbers in CCM. In that case, consider the number reported by the Public Health Unit to be the most up to date.
Spikes, negative numbers and other data anomalies
Public Health Units continually clean up COVID-19covid 19 data, correcting for missing or overcounted cases and deaths. These corrections can result in data spikes, negative numbers and current totals being different from previously reported case and death counts.
October 3 - 4: Deaths that happened in the spring or summer, but were not entered at that time, were recorded on October 3 and 4 as part of a data clean up.
Vaccination status data
Cases
The cases by vaccination status may not match the daily COVID-19covid 19 case count because records with a missing or invalid health card number cannot be linked.
Methodology change to death count
On March 11, 2022, the count of COVID-19 deaths was changed to exclude fatal cases of COVID-19 where the cause of death was found to be unrelated to COVID-19. As a result, a number of deaths have been removed from the total counts.