Graphs and tables of COVID-19 data for residents and staff living or working in Ontario's long-term care homes. (This data is a subgroup of the data for all Ontario.)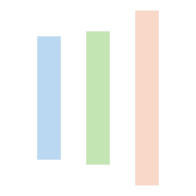 Help us improve this page
Where the numbers come from
Cumulative case and death totals (Overview)
The Public Health Case and Contact Management Solution (CCM) is Ontario's primary disease reporting system. All of Ontario's Public Health Units report COVID-19 case data to CCM each day.
Total resident and staff case data on this page is taken from CCM as of 1:00 p.m. the day before the "Last updated" date at the top of this page.
If there is a discrepancy between numbers reported here and those reported publicly by a Public Health Unit, it is likely because the Public Health Unit hasn't yet updated their numbers in CCM. In that case, consider the number reported by the Public Health Unit to be the most up to date.
Outbreaks, active cases and deaths
Long-term care homes self-report outbreaks and number of active cases and deaths to the Ministry of Long-Term Care. This information may not immediately match the status and numbers posted by the local Public Health Units due to lags in reporting time.
Negative numbers (data anomaly)
Occasionally long-term care homes make updates to their data that results in records being removed from totals, causing negative counts to be reported.