Graphs and tables of COVID-19covid 19 data by number of tests, percent of positive results by age and location and time taken for test processing.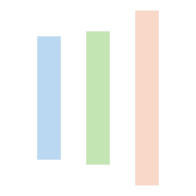 Help us improve this page
Testing data and reporting sources
covid 19

Provincial Diagnostic Network Operations Centre (PDNOC)

We have built a network of health facilities to help manage testing sample collection, transportation, analysis and reporting. This network submits COVID-19covid 19 lab test information to the COVID-19covid 19 Provincial Diagnostic Network Operations Centre each day. The most recent data we report on this page reflects provincial testing information from the day before the "Last updated" date at the top of this page.
Ontario Laboratories Information System (OLIS)
The Ontario Laboratories Information System contains detailed testing information and results from laboratories across Ontario. We report Ontario Laboratories Information System data using 7-day averages, which help to smooth out day-to-day variation caused by weekend reporting lags and other factors.
We do not show the most recent 7 days of Ontario Laboratories Information System data so labs have time to submit recent results and reduce underreporting. Some underreporting will still happen if:
labs do not properly report to the system
health card information is missing
people do not agree to share their information