The Ontario government is providing businesses and organizations with easy-to-use marketing materials to help encourage colleagues, staff and customers to download the COVID Alert app – an important tool in our fight to protect ourselves and our communities from the pandemic.
COVID Alert's impact so far
From July 31, 2020 to September 12, 2021
Total app downloads

Ontarians who alerted others

Provinces and territories on board
Provinces that have made the app available:
Ontario
Manitoba
New Brunswick
Newfoundland and Labrador
Nova Scotia
Prince Edward Island
Quebec
Saskatchewan
With the COVID Alert app, users get a phone alert if they may have been exposed to COVID-19 and can let others know if they've tested positive, without sharing any personal information. The app is:
free
easy to use
private and secure
made in Ontario
another tool to help protect yourself and your community
How you can help
We are now asking the private sector to help spread the word about COVID Alert. Use these social media sharables, fact sheets, posters and more to help promote the app.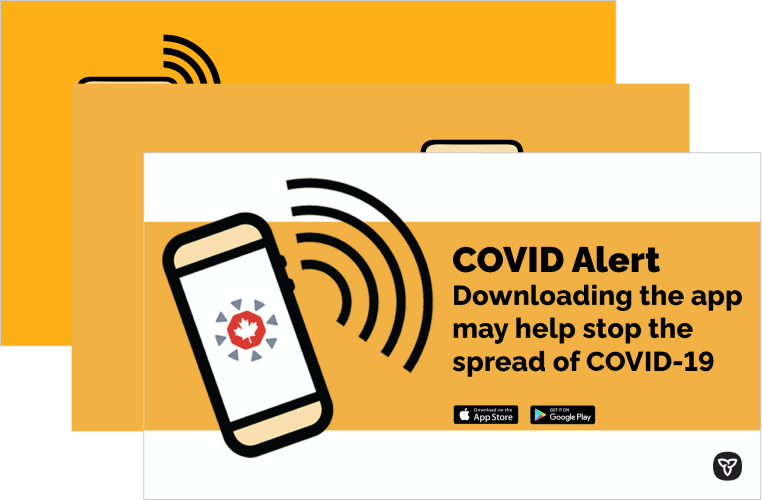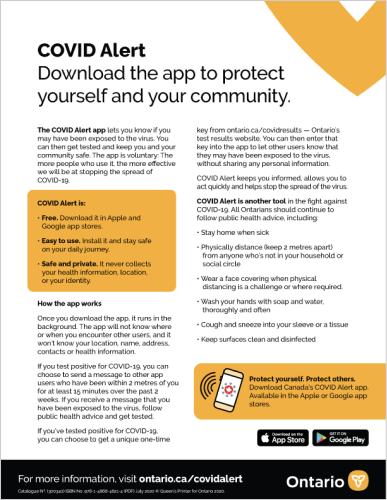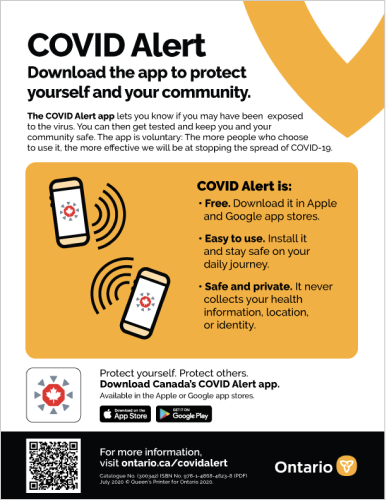 Tell us how you've joined the fight
Whether your business has already been promoting COVID Alert with your own materials or you've used the ones we've made for you, we want to hear about it!