Ontario is fighting against COVID-19 and its variants by securing critical supplies and high-quality PPE through Ontario-based manufacturers.
---
Ontario's response to COVID-19
Ontario has implemented a response plan to strengthen the province's pandemic supply chain by:
bolstering a stockpile of critical supplies and PPE
procuring and delivering supplies and additional services across Ontario
Since the start of the pandemic, we've procured and distributed:
Masks
371 million+
Rapid antigen tests
69 million+
HEPA filter units
14,000+
Face shields
14 million+
Gowns and coveralls
29 million+
Litres of hand sanitizers
3.4 million+
Eyeglasses
1.5 million+
Wipes
155 million+
N95 respirators
71 million+
Thermometers
11,000+
Gloves
408 million+
Litres of disinfectant
2.2 million+
Updated March 31, 2022
---
Supporting vaccine administration
The Provincial Vaccine Contact Centre helps Ontarians get the information they need to get vaccinated.
Calls to the Provincial Vaccine Contact Centre
5.2 million+
Vaccination appointments booked
15.9 million+
Vaccine doses administered by 33 workplaces clinics
88,000+
Updated April 20, 2022
---
Building Ontario's domestic supply chain
Ontario continues to fight against COVID-19 by procuring necessary essential services, PPE and critical supplies and equipment from Ontario-based manufacturers. We have:
procured over 204 million N95 masks from the Brockville, Ontario 3M plant
sourced over 200 million surgical/protective masks through four Ontario-based companies: PRIMED, Canada Masq, Viva Healthcare Packaging Canada and JY Care
Over the next 18 months, over 92% of the province's investments in PPE will be with Ontario and Canadian-based manufacturers.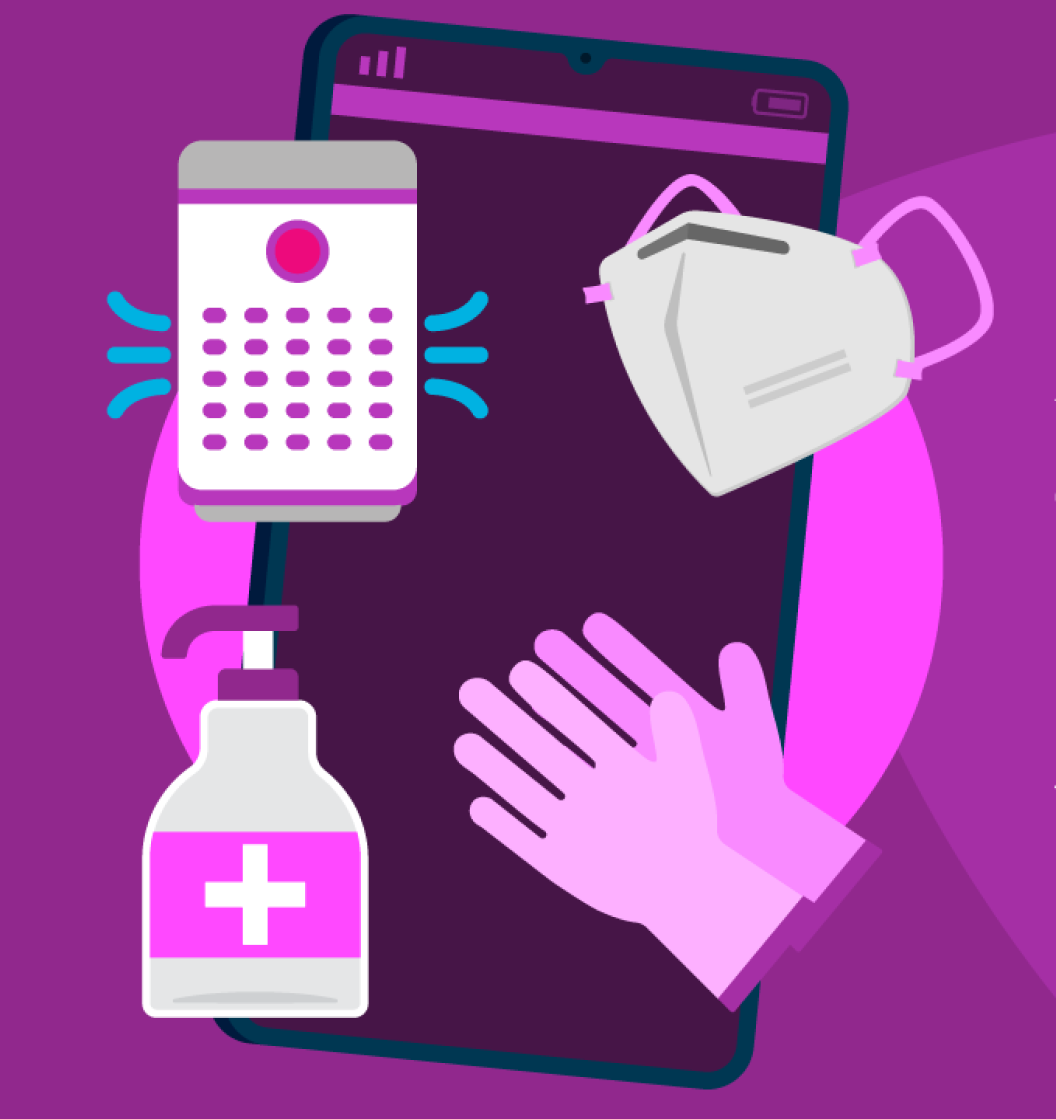 ---
Join the fight against COVID-19
The province's call to arms allows Ontario businesses to join the fight against COVID-19. Tell us what your business can sell or donate to the Government of Ontario to help fight COVID-19.