Find out about the latest public health measures, advice and restrictions in your area as we continue to respond to COVID-19covid 19. Stay home, stay safe, save lives.
Returning to the
covid 19

response framework

When the provincewide shutdown was announced in January, the government committed to a safe and gradual return to a revised and strengthened COVID-19covid 19 response framework (colour-coded zones).
As of March 8, all regions will be back in the framework.
Public health regions will stay in their level for at least two weeks. The government will then assess the impact of public health and workplace safety measures to determine if the region should stay where they are or be moved to a different level.
Until your region returns to the framework, the shutdown and stay-at-home orders still apply in your area.
Get the data behind our decisions.
Follow public health advice
Although the stay-at-home order will no longer be in effect in certain areas, you are strongly advised to still follow all public health advice. This means you should:
stay at home as much as possible — only leave the house for essential trips such as food, medication, medical appointments, or supporting vulnerable community members
stay at home when ill, even with mild symptoms
avoid social gatherings
limit close contact to your household (the people you live with)
work from home if you can
avoid non-essential travel
covid 19

measures by region

Besides the provincial health measures listed on this page, there may also be additional local restrictions or requirements. Find these restrictions on your local municipality or Public Health Unit's website, which is linked from the map and the table.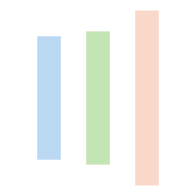 What each zone means
There are different public health and workplace safety measures for businesses and organizations depending on what region you are in. The following lists include the provincial restrictions most Ontarians need to know. It is not intended to be legal advice or an interpretation of the law. More information is available in the:
public health measures, restrictions and essential businesses during shutdown regulations
Schools, child care centres and post-secondary institutions will stay open, as long as it is still safe for students, staff and families. Take the COVID-19covid 19 school screening to check for symptoms of illness before going to school.
When regions are returning to the
covid 19

response framework

We anticipate public health unit regions will return to the framework on the dates below. These dates may change depending on the trends in public health indicators.

Find your public health unit region
March 8
North Bay Parry Sound District Health Unit – Red-Control
Peel Public Health – Grey-Lockdown
Toronto Public Health – Grey-Lockdown