Featured updates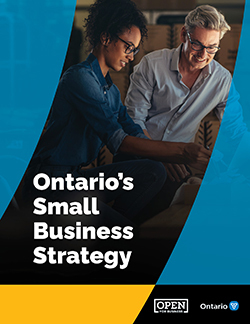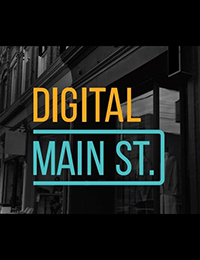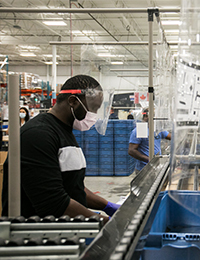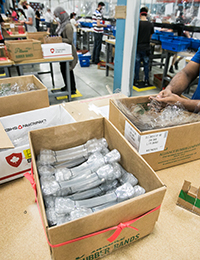 Upcoming funding: Later this fall, we're opening applications for the Main Street Recovery Grant to help eligible small businesses with 2-9 employees pay for PPE.
Reopening guidance
Get local
COVID-19

recovery support

Ontario's new Small Business COVID-19covid 19 Recovery Network links 47 Small Business Enterprise Centres together to give small businesses and entrepreneurs the support they need to succeed, grow and create jobs.
Take your business digital
Get free resources to help grow your business. Digital Main Street connects you with programs to help you:
Help other small and local businesses
Help Ontarians find locally made products
Canadian Manufacturers and Exporters' Ontario Made program is developing a consumer-focused website to help Ontarians find locally made products.
Manufacturers can register for the program's approved-product list and get a digital branded logo to add to your products and marketing materials.
Retailers can access promotional tools to help highlight your business and Ontario Made products.
Support local artists and tourism businesses
Ontario Live is a virtual marketplace that brings Ontario together to help support local artists, operators, attractions and businesses throughout the province.
Mental health and addictions supports
If you or your employees are feeling anxious, experiencing other mental health or addiction challenges, or you can't access your regular in-person counselling support, there are services available online or by phone, including self-led support, peer support and internet-based cognitive behavioural therapy.
Find mental health support
If you are currently receiving mental health and addictions services and supports, please contact your current service provider, including community-based mental health and addictions agencies. Many of these providers are modifying their services to move towards virtual care, meeting clients by phone or secure video-conferencing.
Help stop the spread
Sell supplies and solve problems
If your small business or organization has products, services or solutions that can help support our response to COVID-19covid 19, tell us through our Ontario Together initiative.
Show your commitment to safety
Consider making the POST Promise – a self-declaration that your business is working to help prevent the spread of COVID-19covid 19 as restrictions ease. Once completed, you'll get tools to help educate employees on workplace safety. You can also display the POST Promise logo, which is a nationally recognized symbol of a business' commitment to doing their part.
Learn, train and get advice
Get local advice
Small Business Enterprise Centers offer new businesses with up to 10 employees the tailored support they need to succeed and grow.
Build new skills
If you or any of your employees have been laid off as a result of COVID-19covid 19, we offer several skill-building programs to help Ontarians prepare for new jobs.
Get hands-on learning about exporting
Get hands-on, in-depth information and advice about exporting with:
one-on-one export advisory services
in-person and virtual business missions
meetings with foreign buyers, prospective partners, agents and distributors
webinars and workshops including:

how to prepare a pitch
cross-border e-commerce
Start and grow your small business
Visit our small business support page for general information and advice to run your small business.